Want to be a rock star knitter?
Learn new techniques, tips, and tricks while making the colorful We Got Something Fingerless Gloves in all your favorite colors!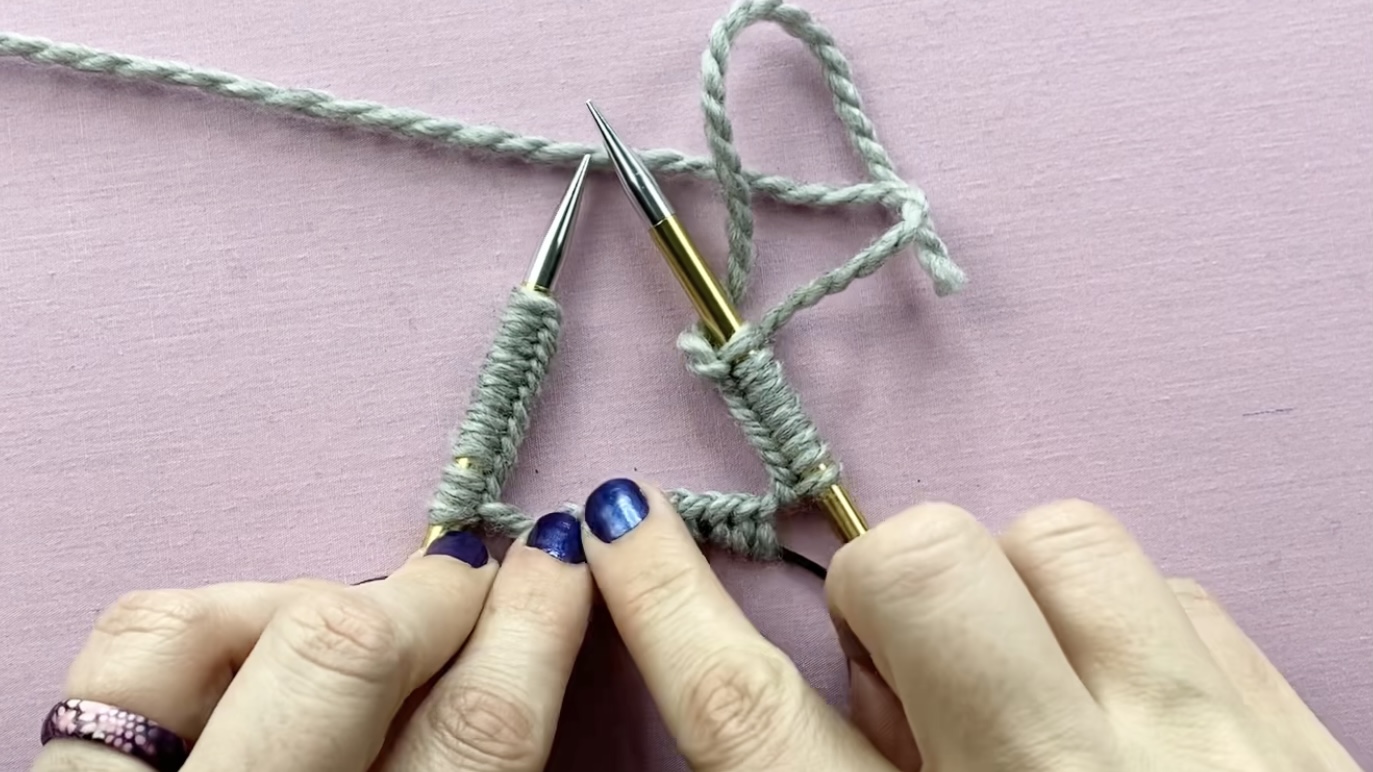 Learn how to work in the round on magic loop!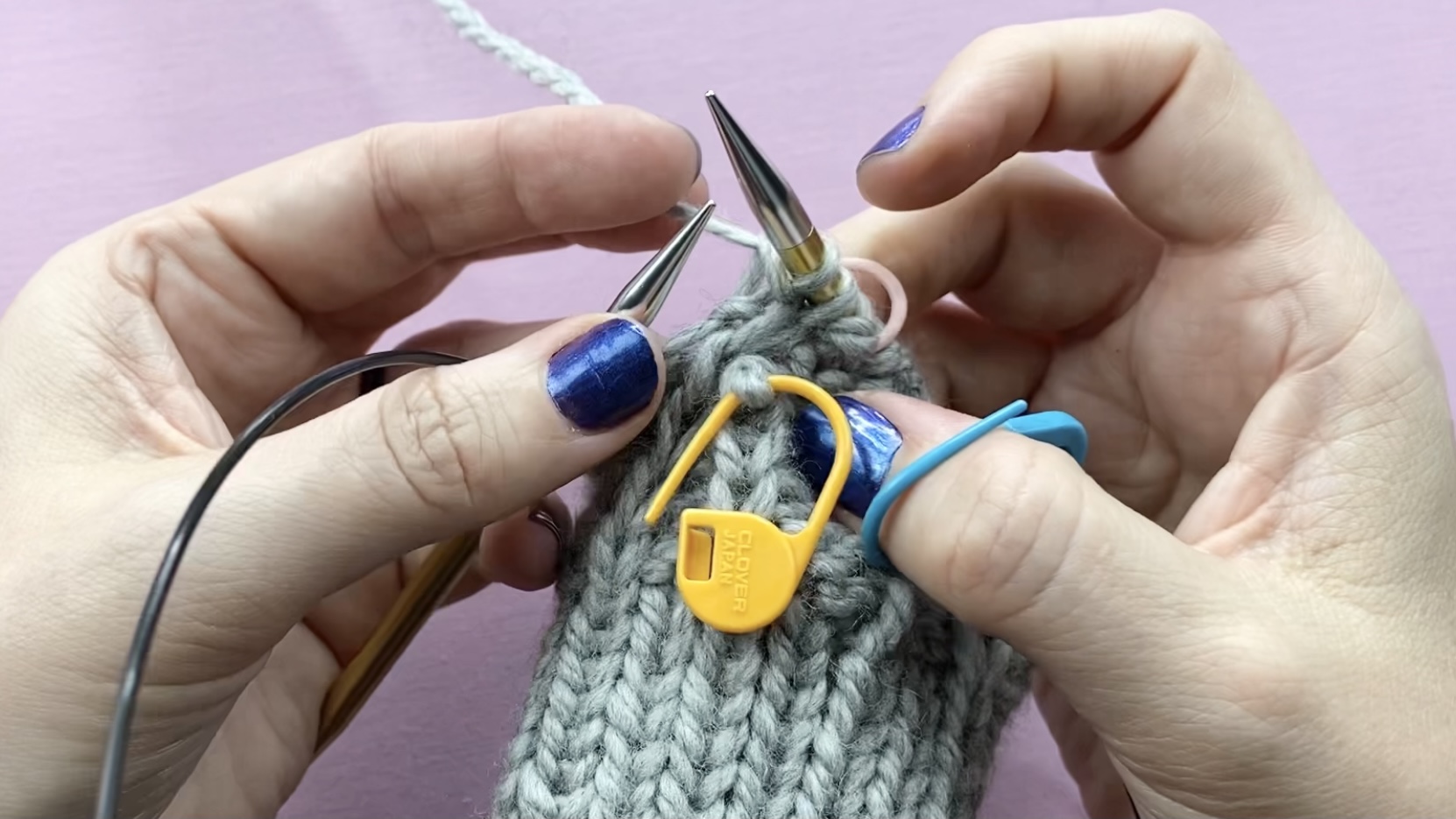 Detailed steps on how to work C3XL and C3XR cables!
Add sewn bind off to your knitting bag of tricks!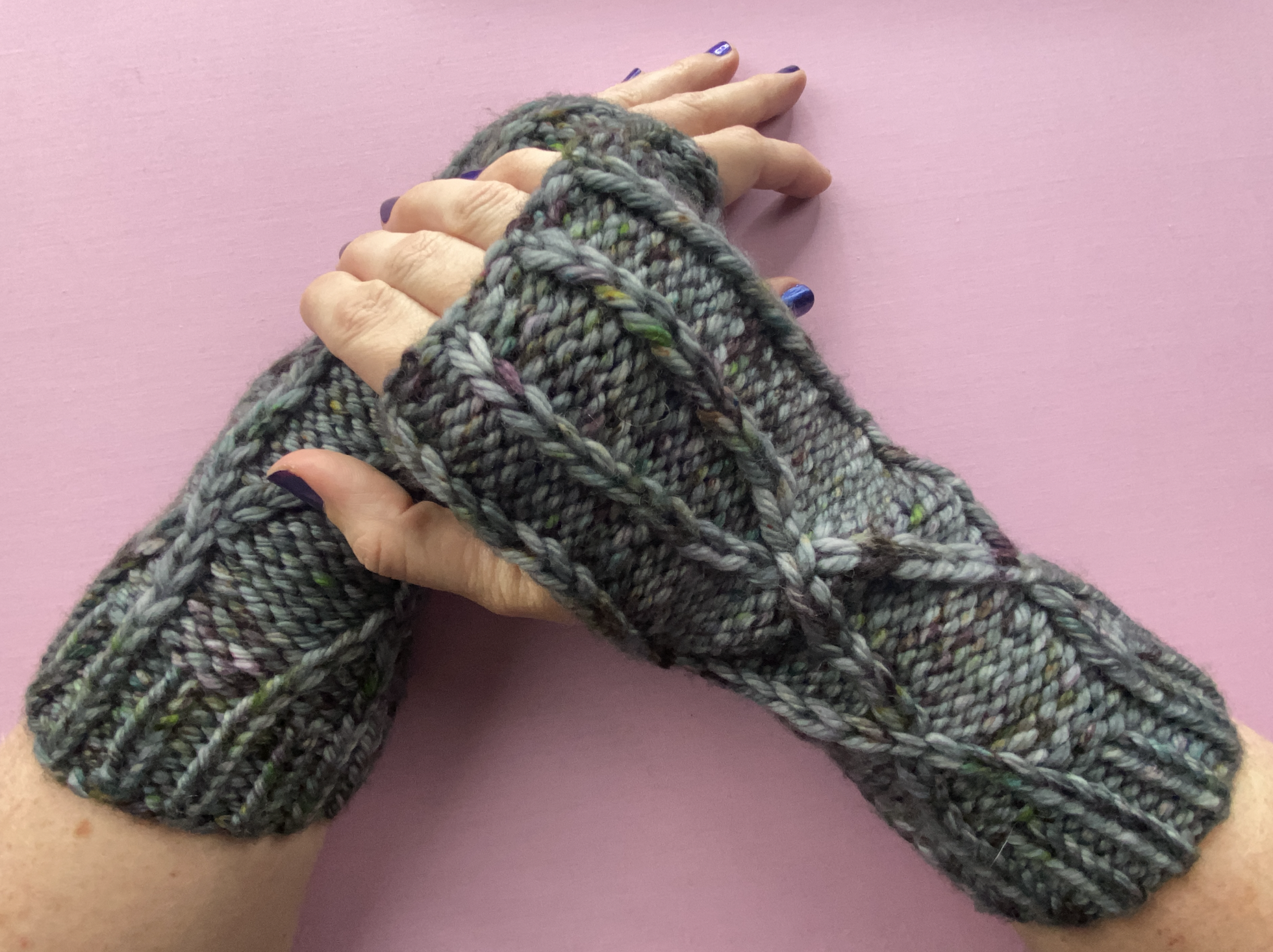 Learn lots of new tricks while you knit your own We Got Something Fingerless Gloves!
Named after a song from one of my favorite pop supergroups, Tinted Windows, these fingerless gloves are a lot of fun to make and will keep your hands toasty warm!
These knit gloves are quick and a lot of fun to whip up for yourself or all your friends and family.
There are all kinds of new skills that you will learn and add to your knitting bag of tricks!
You will be able to download the ad-free printable pdf pattern and you can watch every video at your own pace and repeat videos as many times as you need.
What You Will Learn
Creating a swatch
Measuring your swatch
Magic Loop
Joining to work in the round on magic loop
How to eliminate the gap when joining to work in the round
Reading your work (what round are you on?)
Detailed walk through of every round in the pattern repeat
Cables: C2L, C2R, C3XL, C3XR
P2tog decrease
Sewn bind off
Finishing techniques
What You Need To Already Know
Knit stitch
Purl stitch
Working from Ks to Ps and Ps to Ks
Long tail cast on

(Don't worry if you don't know this, I have a link to a great video to teach you this technique as well!)

How to work in the round on circular needles. (basic knitting in the round - does not need to be magic loop or DPNs)
So much more to learn inside the Learn with Knitsy Academy!
Become a knitting rock star!
Do you...
...want to make one-of-a-kind gifts for loved ones?
...want to have a healthy way to relieve stress?
...want to have a hobby that can go anywhere you go?
...want to use all your waiting around time productively?
...just want to be able to say "I made that!" to all your friends?
If your answer is yes to any (or all!) of the questions above, then you are in the right place!
Knitting is more than just a hobby, it is a way of life for those of us that are proud to call ourselves knitters.
Learn how to knit or upgrade your knitting skills so that you can create amazing memories with just two sticks, a ball of yarn, and your hands!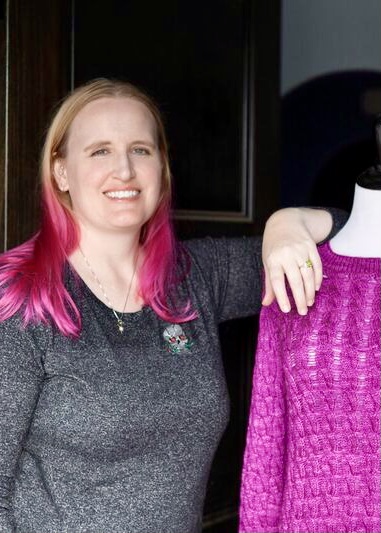 Hey there! I'm Krista and I'll be your instructor!
I have been clicking away non-stop since I first learned to knit in my early twenties.
Holding the title for LA's Fastest Knitter, I have built a solid reputation as the knitter to go to when a piece is needed "yesterday."
I launched the KnitsyKnits brand in October 2014 and haven't looked back since. When we made the big decision to become nomads in 2019, I wanted to go beyond knitting and also talk about my other passion - travel. So, I rebranded to Explore with Knitsy in December 2020.
Knitting for costume and fashion designers has allowed me to create some pretty fun knit and crochet pieces for film, TV, and commercials. Some of my projects include The Mindy Project, TAG the movie, Annabelle: Coming Home, and many other projects (some are still hush hush!).
With a teaching credential and a strong love for knitting, it was only natural that I transition into teaching the craft that I am truly passionate about. I have been teaching for over ten years and love sharing my love (and secrets!) with other fiber enthusiasts.
My husband, our cat Phinny, and I now live and travel in an RV full time with lots of international excursions. I love visiting yarn shops, fiber farms, and meeting fellow knitters along our travels.
When you Learn with Knitsy, your knitting skills will truly ROCK!