5 awesome reasons why you need to make the Fell in Love with a Girl Socks today!
Learn how to work a Tunisian Cast On!
Know the difference between an afterthought and forethought heel (and how to work a forethought heel)!
Learn how to knit and take out a provisional row for the forethought heel!
Step by step tutorials to help you every stitch of the way!
Add the sewn bind off to your knit knowledge bag of tricks!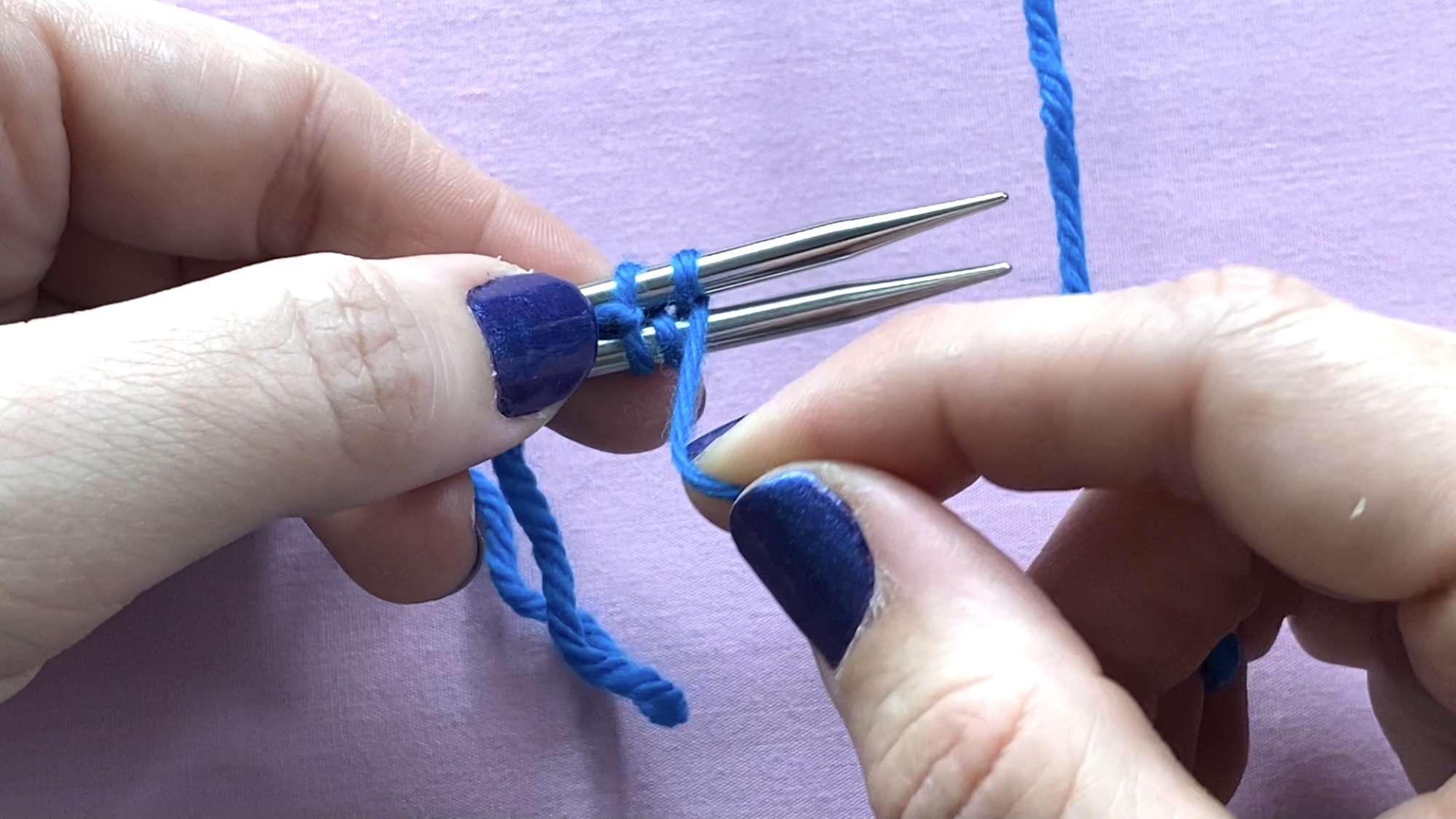 Step by step tutorials for how to work a Tunisian Cast On as well as how to make sure your stitches are nice and clean.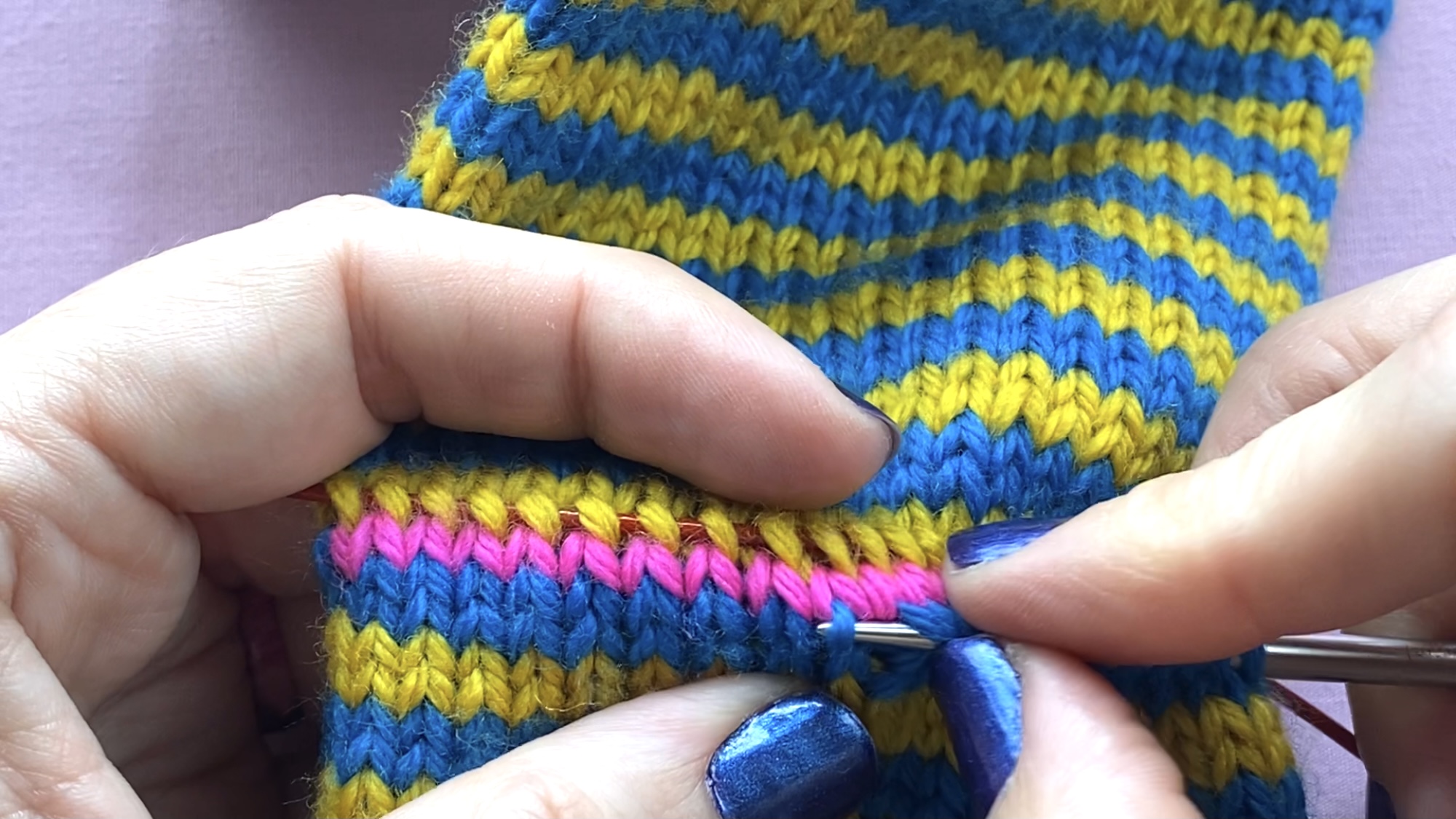 Learn how to pick up a provisional row cleanly so you don't miss any stitches and then work a forethought heel!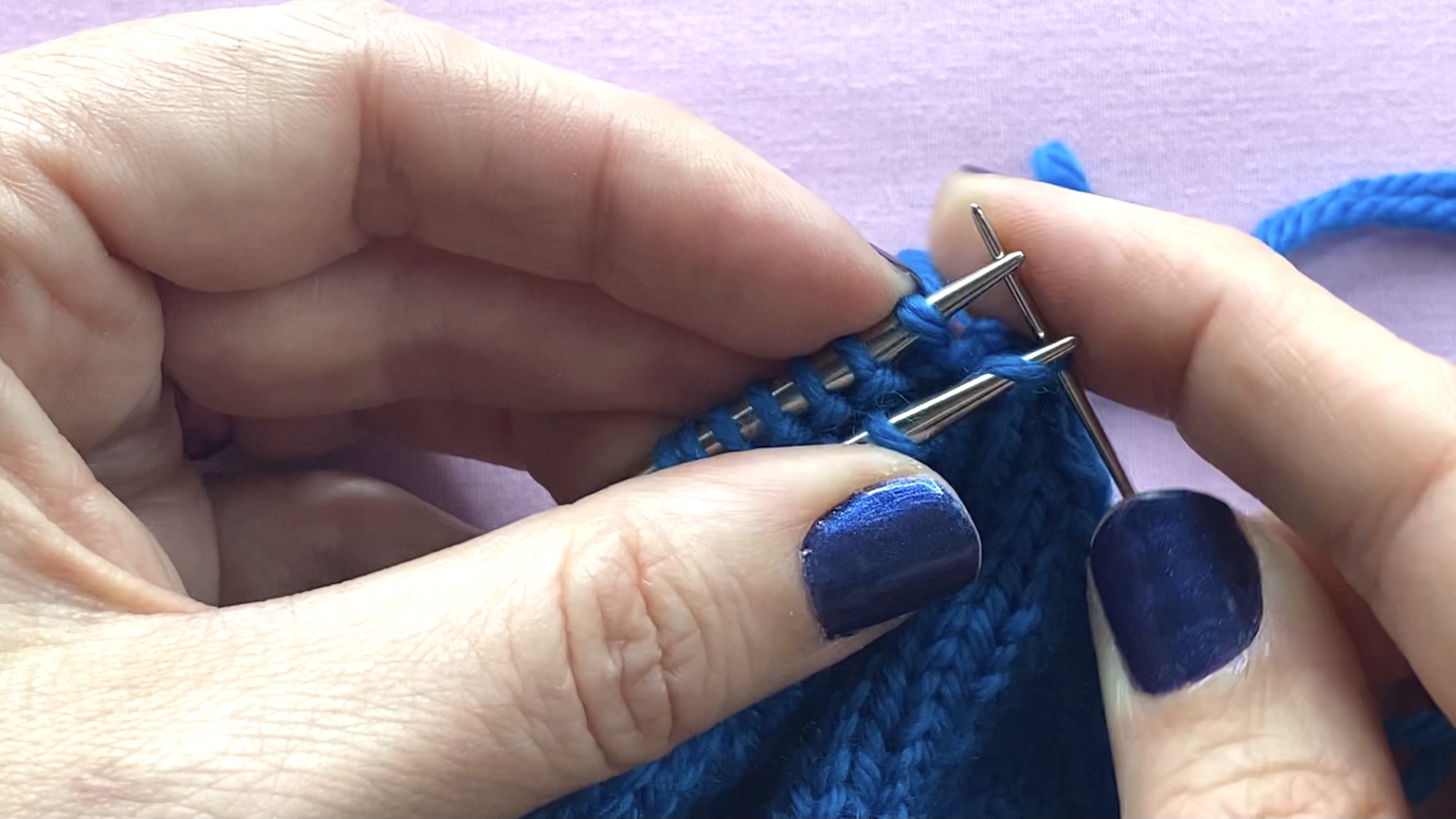 Learn the magic of a perfectly stretchy cuff using the sewn bind off method.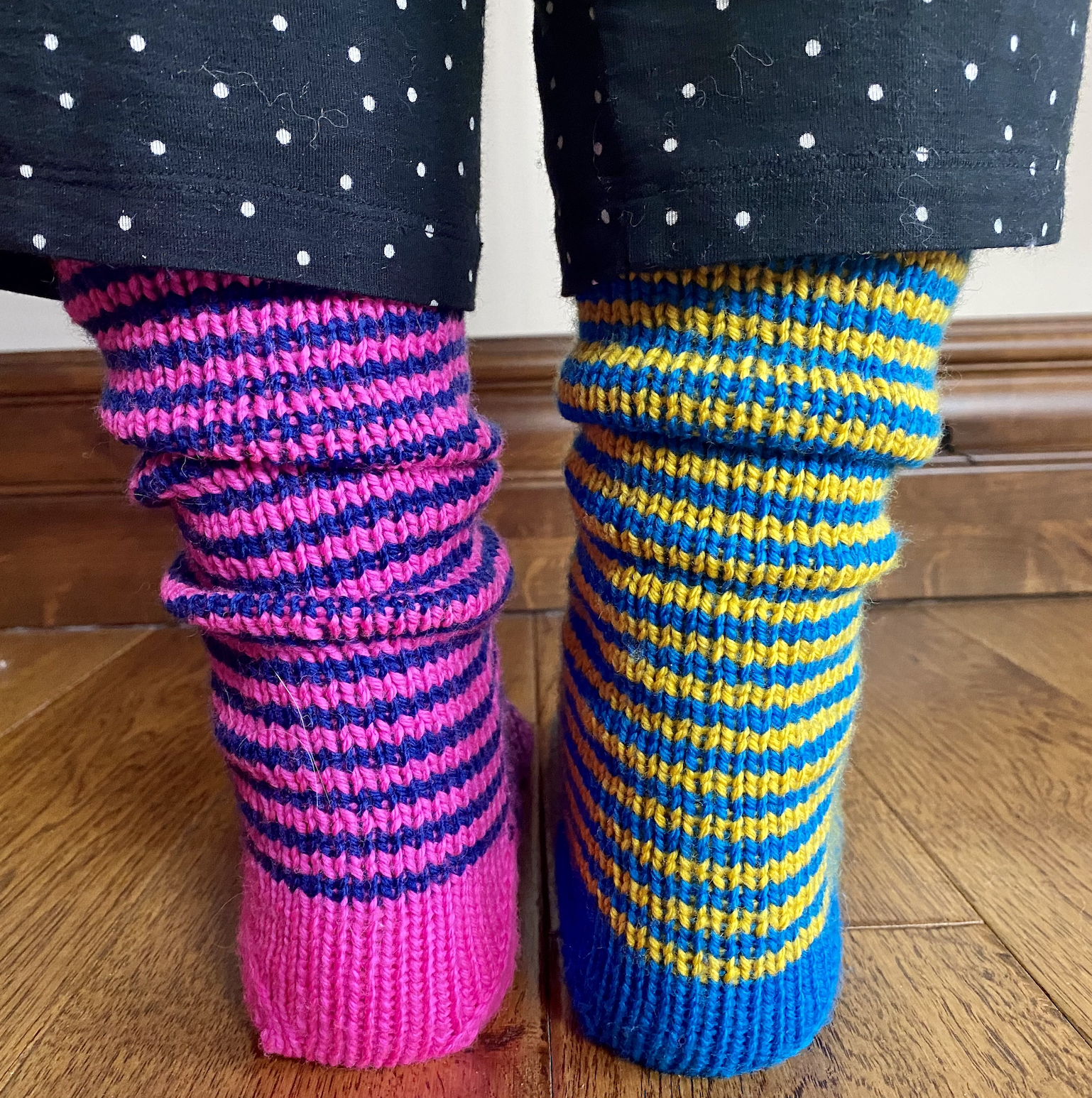 Learn new techniques while you knit your own pair of Fell in Love with a Girl Socks!
Named after one of my favorite White Stripes songs, you'll fall in love with these socks!
These socks are a quick knit using worsted weight yarn. They are warm and cozy and you can knit them to fit your foot perfectly!
There are so many new skills that you will learn and add to your knitting bag of tricks!
Do you knit continental (yarn held in your left) or English (yarn held in your right)? Doesn't matter because demonstrations are shown using both ways of holding the yarn!
You will be able to download the ad-free printable pdf pattern and you can watch every video at your own pace and repeat videos as many times as you need.
What You Will Learn
Tunisian Cast On
Cleaning up your cast on so it is perfectly seamless and smooth
Tips for how to make the sock fit your foot perfectly
How to work a provisional row for your forethought heel
Detailed walk through of every round in the pattern repeat
Sewn bind off (With awesome tips to make it perfect!)
Weaving in your tails flawlessly
Picking up live stitches for your forethought heel
Kitchener Stitch bind off on the heel
What You Need To Already Know
Knit stitch
Purl stitch
Already knowing how to work in the round is preferred, but if you haven't done this yet and you need some help, don't hesitate to reach out!
Working from Ks to Ps and Ps to Ks
You can learn so much inside the Learn with Knitsy Academy!
Become a knitting rock star!
Do you...
...want to make one-of-a-kind gifts for loved ones?
...want to have a healthy way to relieve stress?
...want to be awesome at a hobby that you can take anywhere?
...want to use all your waiting around time productively?
...just want to be able to say "I made that!" to all your friends?
If your answer is yes to any (or all!) of the questions above, then you are in the right place!
Knitting is more than just a hobby, it is a way of life for those of us that are proud to call ourselves knitters.
Learn how to knit or upgrade your knitting skills so that you can create amazing memories with just two sticks, a ball of yarn, and your hands!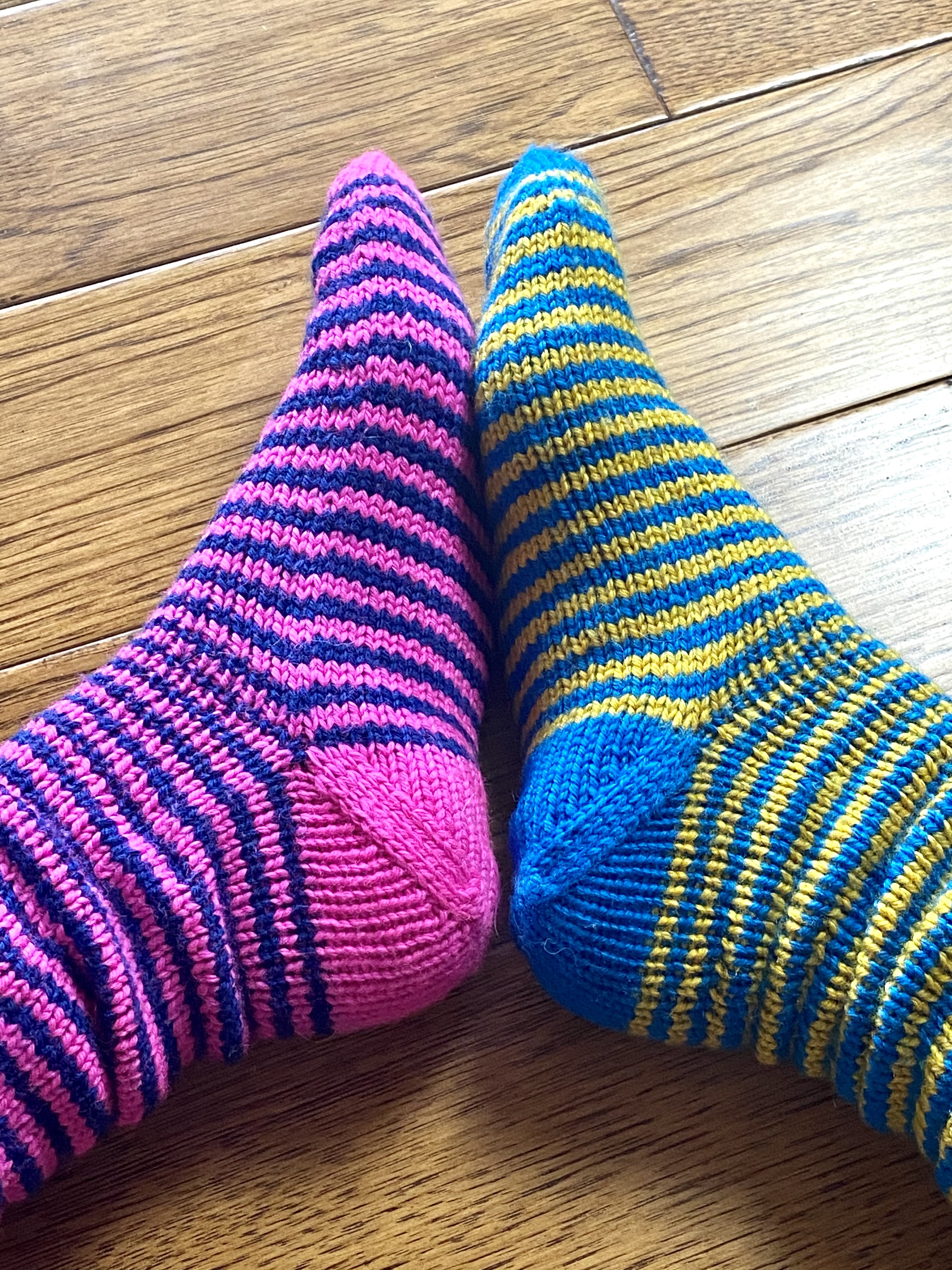 Hey there! I'm Krista and I'll be your instructor!
I am so excited to be your teacher for this course!
It would be an understatement to say that I'm an obsessive knitter.
It would also be an understatement to say that I love teaching others how to knit and bring them into this wonderful community.
Even teaching a seasoned knitter a little tip or trick to help them become a more awesome knitter makes my day.
I can't wait to help you grow your knitting skills and add endless amounts of tips, tricks, and techniques to your ever growing knitting bag of skills.
I will be here with you every step of the way, so let's grab our needles and yarn and rock this project together!